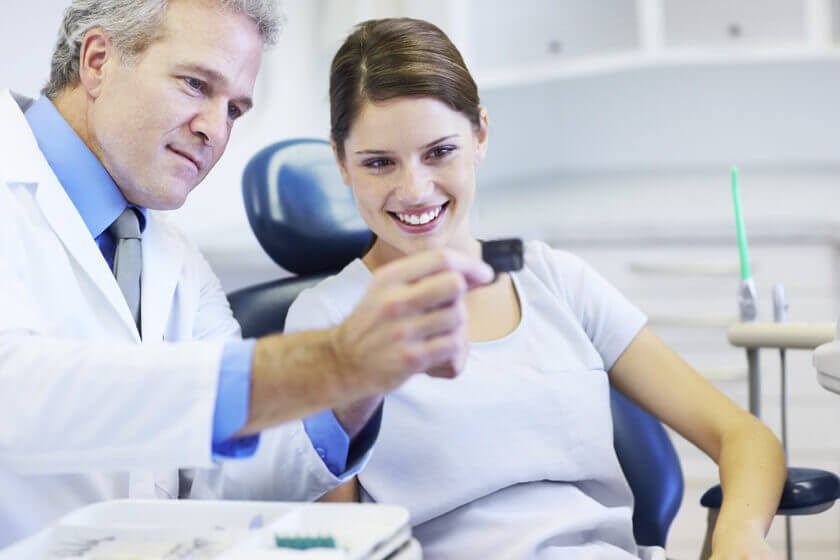 Achieving a gorgeous smile is certainly a privilege countless men and women want for everyone in their family. Even though visiting the dentist isn't everyone's most enjoyed pastime, maintaining the condition of your family's mouths with the help of a capable general dental practitioner is vital to your total wellness. Recent developments in the oral care field, paired with the way people now access treatment, have made it easier than ever before to guarantee that your teeth are in decent condition. The general dentistry staff at DentalWorks - Medina Grande asks you to find out what you can receive when you select a general dentist to help you gain an enduring, strong smile.

ENSURING THAT YOUR DENTAL WELLNESS STAYS IN GREAT CONDITION
Much like a general care doctor for total health, a primary care dentist is needed to help you achieve and maintain a hygienic, gorgeous smile. Our comprehensive care dental practitioners carry out a vast catalog of services to fix dental concerns, keep up the condition of your enamel and gum tissue, and boost the entire aesthetic appeal of your mouth. To boost your oral wellness and have your oral structures in the best shape, our general care dental practitioners can work with different specialists as some concerns appear.

IT IS BENEFICIAL TO SCHEDULE CHECK-UPS WITH A PRIMARY CARE DENTAL PRACTITIONER REGULARLY
Seeing a skilled dentist for routine care and management for various other dental issues is necessary for getting the most ideal opportunity to show off a happy mouth. Our Medina, OH dentists and their staff are pleased to offer a diverse range of dentistry procedures and place your family's oral wellness as our top focus. Trusting our dental family will allow you to receive the best level of oral care, as you'll be provided with diverse dentistry services that consist of:

Regular oral assessments are an important aspect of preventive treatment.
Regular oral examinations allow our team to receive an overall view of your gums, teeth, bite, TMJ, and your other oral structures that play a role in a healthy smile. At these visits, oral cancer diagnostics are also performed to discern any potential regions that may be dangerous as early as possible. Oral x-rays are performed so our dental professionals can gauge your jawbone support, tooth alignment, fillings, and different restorations, as well as look for tooth decay in between teeth. Going to your regular dental exams gives the added benefit of remaining on top of any possible oral concerns and addressing issues before they can have an unfavorable impact on your smile and wellbeing.

Professional dental cleanings help to keep your mouth clear of tartar and harmful bacteria.
When you set up consultations at DentalWorks - Medina Grande twice per year for professional teeth cleanings, you can minimize the buildup of food particles, tartar, and stains and take advantage of the benefits of a luminous, balanced smile. Teeth cleanings involve plaque and tartar elimination, deep cleaning the teeth, and flossing between them for a clean glow. Personalized oral care tips are also given to help you maintain a hygienic oral environment at home.

Restorative care is essential for broken or missing teeth.
General dentistry additionally helps in addressing numerous aspects of oral health. Decayed or chipped teeth are renewed by our general dentists to renew their shape and function with services like tooth-colored fillings, dental crowns, or partial crowns. Bridges, false teeth, and dental implants as tooth substitution solutions breathe new health, function, and brilliance back into your smile if a number of teeth are lost.

Our staff offers comprehensive care options for each member of your household.
Building a relationship with our Medina, OH primary care dental practitioners might help ensure that every adult, teen, and child in your family gets the best possible care when it's most vital. In addition to routine dental care and restorative solutions, family dentistry provides your family members with a wide array of services to meet your principal oral needs. Some of these services involve management for gum disease, sealants, and fluoride applications to defend your teeth from decay, as well as high-quality mouthguards to keep your family's smiles in check while partaking in outdoor activities.

Advanced solutions for complicated oral concerns.
In some cases, receiving general dental intervention consists of solutions like root canals, teeth grinding treatment, Invisalign, and tooth removals. Our primary care dental practitioners are the people to go to if dental mishaps put your oral wellbeing in jeopardy. While DentalWorks - Medina Grande aims to produce an easy atmosphere for every one of our patients, sedation dentistry options may also be performed to make visiting the dental office a great experience.

IMMEDIATE TREATMENT ALLOWS FOR EXCELLENT HEALTH
Cleaning and flossing your teeth every day are important to make sure your gumline, teeth, and various other oral structures in their most ideal condition, but home dental care is just a portion of what it takes to sustain extraordinary dental health. Getting effective oral management from a knowledgeable staff in Medina, OH who are devoted to your family's smiles may make diagnosing and improving certain issues early on. Doing this can and prevent the need for more invasive procedure needs and expenses later down the line. Gum disease, as an example, has been revealed to affect various aspects of systemic health, increasing the risks and seriousness of conditions like diabetes, cardiovascular disease, and difficulty remembering things. Getting the dental treatment you need will enhance your dental health and smile as time goes on.

A PRIMARY CARE DENTIST IS YOUR GREATEST PARTNER IN EXCELLENT ORAL TREATMENT
Going to a general dentist you can rely on to enhance your and your family's dental health is important and as necessary as finding the ideal family doctor. From preventive dental appointments to more complex therapies, general dental care is needed to achieve a luminous, clean smile. At DentalWorks - Medina Grande, our skilled staff has years of expertise in comprehensive dentistry and is willing to help our patients achieve a long future filled with healthy smiles. For those who are looking for an experienced primary care dentist, get in touch with our office and schedule your one-on-one.