A lot of patients didn't need or weren't able to get braces as a child, but they may still have some spacing or crowding issues that prevent them from having a straight, striking smile. Invisible teeth aligners are custom made covers for the teeth manufactured with clear plastic or acrylic material that gently straightens teeth into their proper position. Using a series of aligners over 1 - 2 years, clear teeth aligners can correct mild to moderate crowded teeth and spacing problems for straighter, healthier teeth. This type of orthodontics are usually preferred by patients over traditional metal braces since they are hardly noticed and can be taken out for eating, brushing, and flossing. Our dentists at DentalWorks - Medina Grande in Medina, OH can go over teeth straightening options, such as clear teeth aligners during regular dental exams.
Every set of clear aligners are custom made depending on the patient's current teeth position. Each set of aligners are created based on digital X-rays, physical impressions, and photos. The individual will leave our office with several sets of aligners at their orthodontic visit and our dentists will confirm that the first set fits properly so that adjustments can be made. Our patients should wear the trays as often as possible. The aligners should be taken out for eating and brushing. After several weeks, new aligners will be given during a scheduled appointment at DentalWorks - Medina Grande.
The amount of time that a patient wears each set of aligners is tailored based on the specific needs of each person. The number of trays needed is always discussed by our dentists during the consultation. The trays will be worn consistently until the teeth are in proper alignment. A thorough analysis at DentalWorks - Medina Grande will be provided at each appointment so that the progress can be measured. Our dentists will consult with patients so they are kept informed of the ongoing progression. Once the teeth are straight, a retainer will be placed on the teeth for lasting results.
Based upon the patient's dental insurance benefits, a specific amount of the clear teeth aligners may be covered. Our insurance coordinators at DentalWorks - Medina Grande will talk to the patient's dental insurance provider to gain insight into their benefits and give a better estimate of the patient's out-of-pocket fees. Customers who do not have dental insurance for teeth straightening treatment, may consider DentalWorks - Medina Grande's various payment opportunities.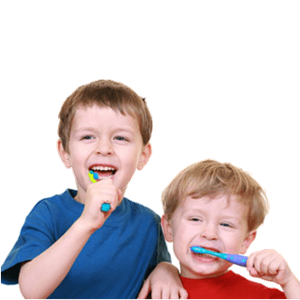 Adults and teens in the Medina, OH area who desire teeth straightening may be great candidates for clear teeth aligners at DentalWorks - Medina Grande. Customized for patients with crooked teeth, as well as overbites and underbites, clear aligners from DentalWorks - Medina Grande can gently straighten these issues. In addition, patients no longer have to worry with the look and feel of brackets. Talk with our dentists and learn more for straighter teeth.
Related Procedures
Related Posts